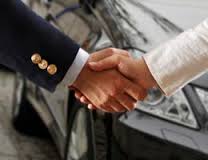 The automobile industry being extremely competitive made it necessary for car dealers to implement strategies to grow and survive. One such widely used method is generating leads, and converting prospects into customers. However, all this is not that simple. In simple words, automotive leads generation is all about maximizing the number of prospective customers who show interest in specific car models.
Information pertaining to customers is acquired on the web, and thereafter, an experienced sales executive gets in touch with prospects. Once a prospective car buyer agrees to an appointment, the sales person demonstrates auto products or services. So, it's all about attracting consumers' attention by knowing about their preference and persuading them in buying a vehicle.
There are several companies that assist dealerships by providing quality leads. In this article, we are, therefore, going to learn about some of the essential factors to help car sellers opt for the right auto lead services.
Keep Database Updated
Lead providers should have the habit of adding new prospects in order to keep the database up-to-date. It should not only be updated, but all information pertaining to potential clients should be systematized. The contacts details should be organized so that dealers can communicate with prospects immediately.
Communication Skills
Communication skills play a pivotal role in generation newer prospects, and converting them into customers. A lead generation company must have professionally trained employees who possess outstanding communication skills, and aware of techniques that really work. These professionals must know when to contact, and the most appropriate methods to manage rejections and objections. This way, these service providers help sellers save effort and time.
Specialization
Companies that offer prospect generation services generally have ample knowledge, skills, and experience. This is the reason you must look for firms who are in the automotive sector for quite a long time. The company should have employees who are experts when it comes to vehicle marketing and sales. By choosing a specialized service, you will be able to manage your auto sales campaign in an effective manner.
Efficient and Strong Customer Service
The manner in which a lead generating provider supports consumers affects the outcome of the services. Prospects should be kept well-informed, especially about the progress of the sales campaign. To be candid, the firm must be an expert when it comes to offering tips, ideas, and suggestions. Information should be provided as to improving the impacts of promotion and marketing, the market situation, the strategies that work, and the method of identifying buyers who are sure to buy a car from your dealership. All of this calls for a strong and efficient customer service department. The customer service professionals should work round the clock to answer all queries related to automotive leads.
Use of Advanced Tools and Techniques
Lead generating business is driven by advanced working methods and techniques. Latest and technologically advanced tools should be used to convert prospects into well-paying clients. The provider must know how to accelerate the process, and deliver quality leads.
When looking for service providers, dealers are advised to keep in mind the above mentioned factors to improve the sales graph. Do you have any questions? If so, please comment.